VISTA for Periodontal Plastic Surgery General Information
Date: Published on 19/03/23
Location: Online
Teaching method: Self-instructional (The student will have the opportunity to watch the pre-recorded lecture, the pre-recorded workshop, and then practice at home with the materials that we will send him)
Continuing Educational Credits Awarded: 3CE (AGD)
Subject Code: 492 (Soft Tissue Surgery)
*You can watch the lecture & workshops as many times as you want, there isn't any kind of expiration date*
*This course isn't supported by any kind of commercial entity*
Abstract
Vestibular incision subperiosteal tunnel access (VISTA) can be used in oral plastic surgery (OPS) to address a variety of soft tissue and bone deficiencies around teeth and implants. The concept of VISTA is very well-aligned with plastic surgical principles, offering many surgical advantages, including 1) ease of release of tissues for tension-free mobilization of mucosa to be repositioned, 2) access for placement of a variety of graft materials directly over deficient sites, 3) avoidance of the need for papilla incision, and 4) stabilization of tissues with bonded sutures for effective regeneration. In addition, there are biological advantages, such as preservation of the blood supply and enhanced healing. VISTA has a variety of applications in periodontal root coverage, peri-implant mucosal dehiscence coverage, periodontal/peri-implant regeneration, contour augmentation, and phenotype modification therapy. The scientific basis for all of the concepts will be presented. This course offers practical technical and clinical experience with advanced applications of VISTA for periodontal soft tissue reconstruction.
Learning objectives
Being capable of applying the VISTA technique to treat gingival recessions
Determine anatomic considerations and risks depending on the case
Select cases based on the specific types of defects, contour deficiencies, and biotype
Do it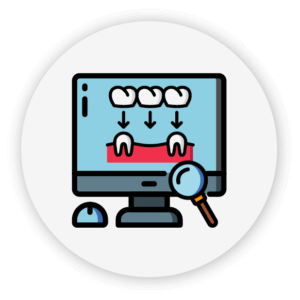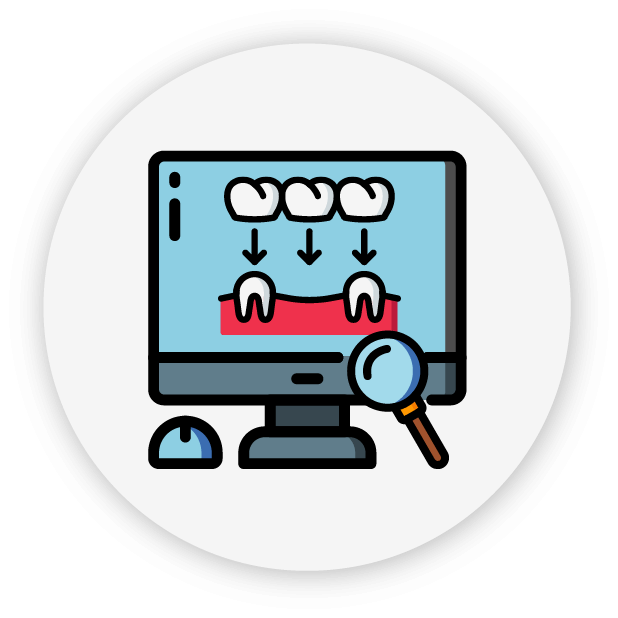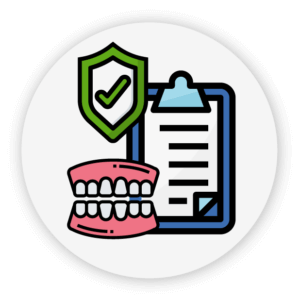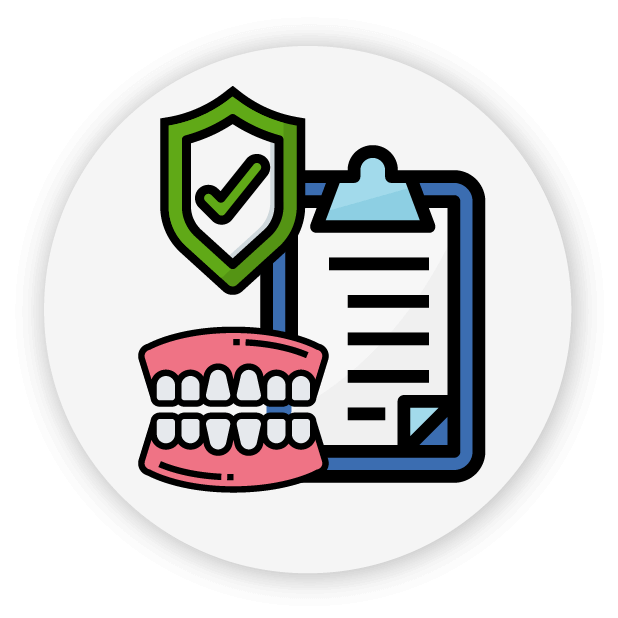 Course Content
Online Pre-recorded lecture | 1h 27 min
Online Pre-recorded workshop | 1h 24 min
Customized BoneModels (Sent to your home)
VISTA Surgical Kit
IMPORTANT – Experience in this area is recommended to ensure a good understanding of the course content.
DIFFICULTY – ADVANCED
*All the demo components are produced by BoneModels only to be used on models. "THE DEMO COMPONENTS ARE NOT SUITABLE FOR HUMAN USE"
*We only send the components specified in the "Do It" segment, the rest of the material needed to perform the workshop (such as drills, bonding material, gutta-percha, etc) will be provided by the student.
*TAXES AND SHIPPING INCLUDED
Why should I take this course?
Advanced Surgical Technique: The VISTA technique for periodontal plastic surgery is a cutting-edge and minimally invasive approach that can greatly benefit dentists seeking to expand their surgical skills. By taking an online course on the VISTA technique, dentists can learn the intricacies of this innovative procedure and apply it to their practice, providing enhanced patient care and better treatment outcomes.
Improved Esthetic Results: Periodontal plastic surgery aims to enhance the esthetics of the gum tissues and smile. The VISTA technique offers a highly predictable and esthetically pleasing outcome. Dentists who undergo training in this technique can learn the precise steps and nuances necessary to achieve superior esthetic results, leading to increased patient satisfaction and positive word-of-mouth referrals.
Minimally Invasive Approach: The VISTA technique focuses on minimal tissue manipulation and preservation, which is beneficial for patients as it reduces postoperative discomfort, swelling, and healing time. Dentists who learn this technique through an online course can provide their patients with a minimally invasive treatment option that promotes faster recovery and overall improved patient experience.
Expanded Treatment Options: Adding the VISTA technique to a dentist's skillset expands their range of treatment options for various periodontal and esthetic cases. Dentists can effectively address conditions such as gingival recession, uneven gum lines, and gummy smiles, providing patients with tailored treatment plans and achieving optimal esthetic outcomes. This versatility enhances the dentist's professional reputation and opens up new avenues for practice growth.
Professional Growth and Differentiation: Staying up-to-date with the latest advancements in dental techniques is crucial for professional growth and differentiation. By investing in an online course on the VISTA technique, dentists can position themselves as leaders in their field, offering advanced periodontal plastic surgery services. This expertise sets them apart from competitors and attracts patients seeking specialized care, ultimately contributing to practice success and long-term career advancement.