Crown Lengthening Procedures: Diagnosis, Classification and Clinical Applications PART II: Delayed Passive Eruption Gingival Smile Type I B (with Bone Crest at the CEJ) Abstract
The Crown Lengthening Surgical techniques are multiples and are dependent on the Initial Situation and the Objective to achieve.
These procedures have in general an Esthetic, a Biologic and Bio-mechanical objectives and could be a combination of them in Complex Cases.
Gingival Smile can result from different abnormalities, and is often a Combination of several ones.
Since the Gingival Smile is of multifactorial origin, it cannot be until Esthetic and Etiological Diagnosis have been established.
Crown Lengthening Procedure, is a Surgical treatment modality to achieve the apically repositioning of the Biological Width, to increase the height of the teeth, create the normal teeth proportion, harmonize the Gingival contours, treat the Gingival Smile, reestablish a healthy tooth structure on Broken teeth.
Establishing an Adequate Classification and a Correct Diagnosis, would definitely help the clinician to choose the most appropriate Surgical Procedure to prevent any recurrence of the Soft Tissue over the teeth and achieve an optimal esthetic Result.
The utilization of CBCT, Digital Dental Smile and CAD CAM Digital Workflow, have change dramatically establishing a more precise diagnosis and using of a new Type of Surgical Guide to perform the surgery in a more precise and minimal way.
The new Biological Width will take about 6 months to heal, histologically which suggest to wait this minimum time to restore any teeth in the esthetic zone.
Therefore, restoring the normal biological width is the principal objective at the end of each surgical session to prevent recurrence of the excess of soft tissue and esthetic complications.
The objective of this presentation is to establish a precise diagnosis for a well-planned surgical strategy using the conventional or digital approach with a surgical guide, in order to give a satisfactory smile to the patient as defined in treatment plan.
PART II: Delayed Passive Eruption Gingival Smile Type I B (With Bone Crest at 0-0,5 mm from the CEJ)
Learning objectives
Know how to plan single implant cases from the prosthodontist's perspective
Understand when it is necessary to reduce the bone, increase it or not modify it
Understand the relationship between the planned crown margin, bone, and the biological space
How to perform the osteotomy when it is a prosthetic indication
Understand the use of the rule in full-arch cases
Do it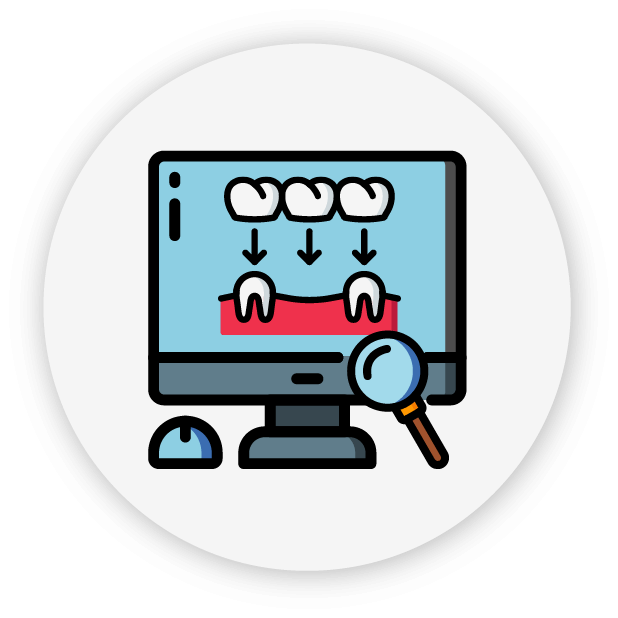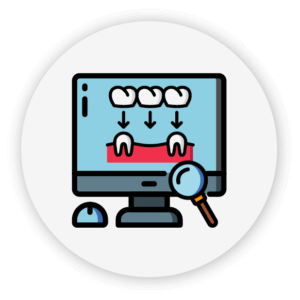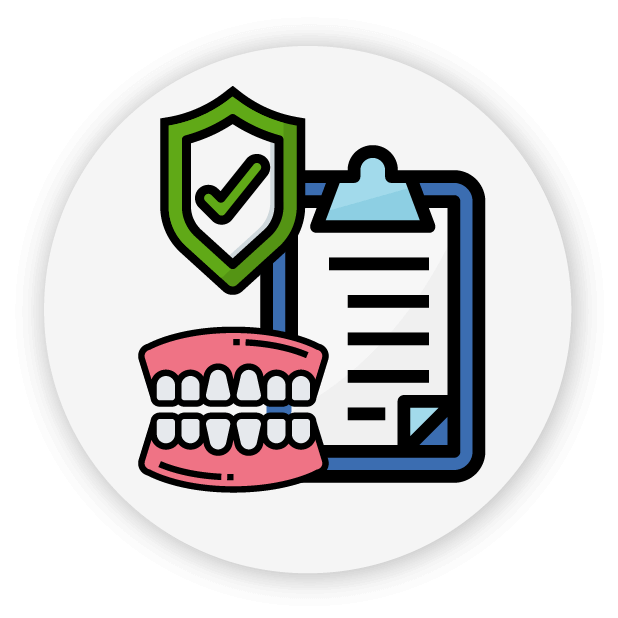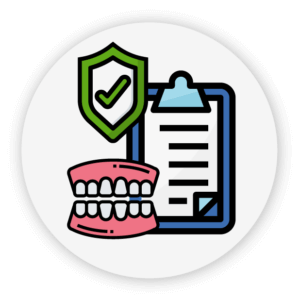 Course Content
Learn it: Prerecorded lecture – 1 h
Watch it: Prerecorded workshop – 40 min
Do it: The following material will be sent to your home

Customized BoneModel (BM)
NOTES:
*THIS IS THE SECOND PART OF A TWO PARTS COURSE, YOU CAN TAKE THEM INDIVIDUALLY BUT WE RECOMMEND TO PURCHASE BOTH*
*We only send the components specified in the "Do It" segment, the rest of the material needed to perform the workshop (such as drills, blades, sutures, etc) will be provided by the student*
TAXES AND SHIPPING INCLUDED
IMPORTANT – Experience in this area is recommended to ensure a good understanding of the course content.
DIFFICULTY – MEDIUM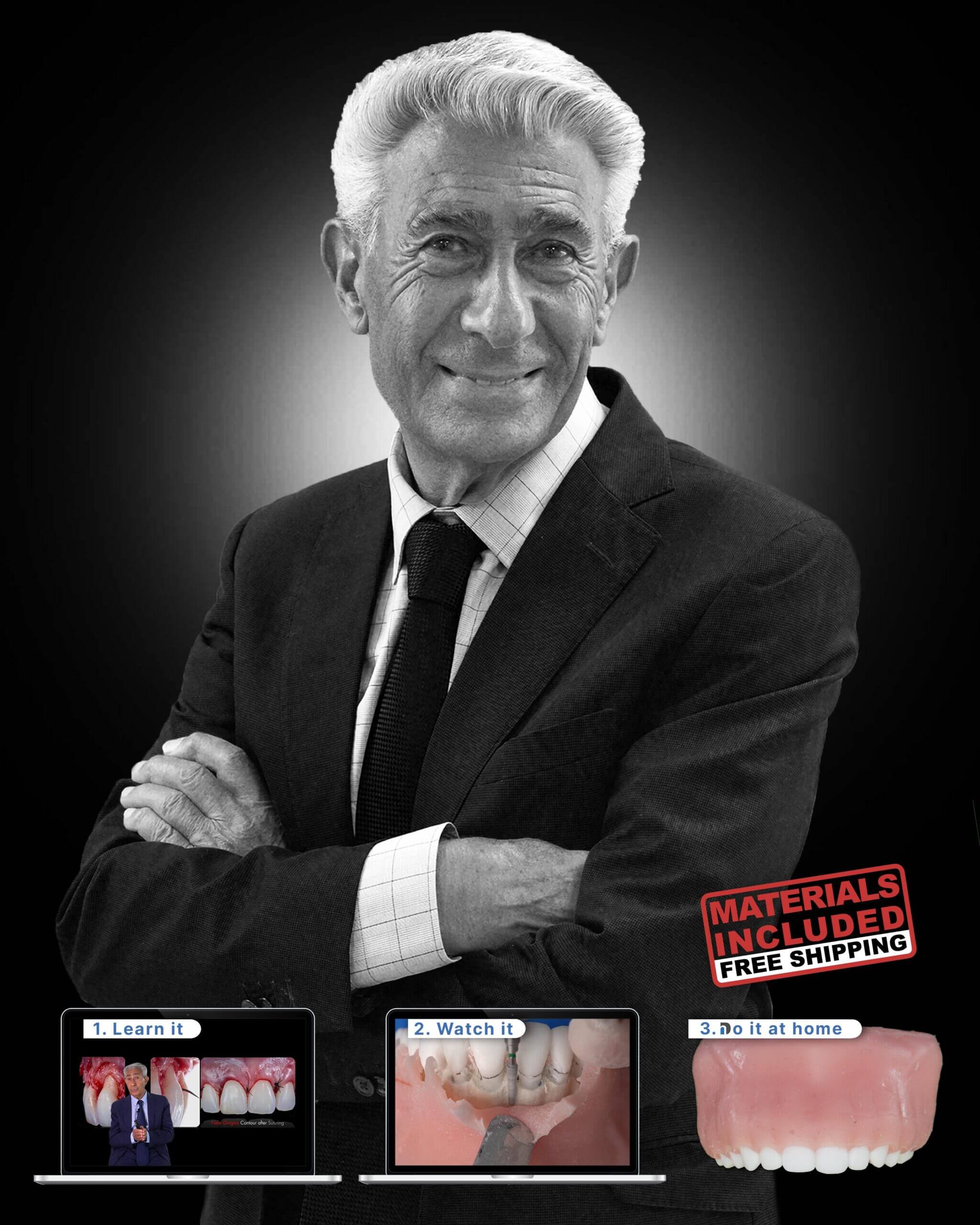 Crown Lengthening Procedures: Diagnosis, Classification and Clinical Applications PART II: Delayed Passive Eruption Gingival Smile Type I B (with Bone Crest at the CEJ)